U-Uku Old Boys Association Holds Maiden Convention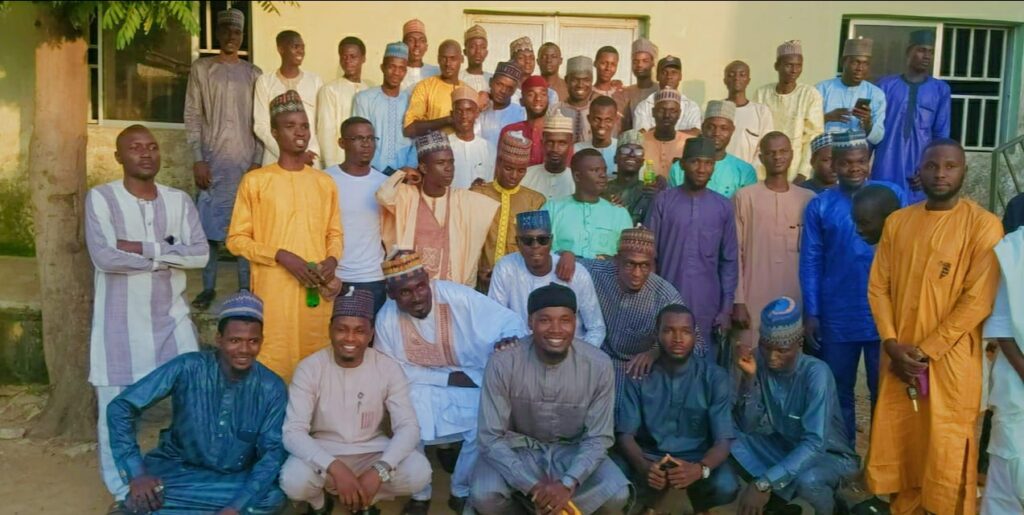 U-Uku Old Boys Association Holds Maiden Convention
By Rabiu Musa
HOTPEN – The Old Boys Association of Government Senior Secondary School, Unguwa Uku has held its maiden convention.
The convention which took place at the Islamic Centre, Tarauni Local Government's Hisbah Office on Monday attracted over 50 students, friends, and well-wishers among others.
The convention, according to the Acting Executive President of the association, Mr. Nazifi Idris Abdullahi, is to unify the old students into a single body and surface unity as well as contribute a bid toward the infrastructural development of the school.
He said "The role of Alumni in the development of school cannot be overemphasized, against this backdrop, the association holds its maiden congress to see how it could critically intervene in the development of the school.
Speaking, Ibrahim H. Ibrahim, a Class B. Captain in 2010, reaffirmed that the reason for coming together to form the union is to fashion out ways to contribute their quota towards improving and sustaining the facilities in the school as well as the quality of education offered therein while noting that they have a huge assignment ahead of them which requires a high level of commitment from all of them to drive the vision.
On his part, Ibrahim Babangida, passionately called (IBB) by mates, explained that the essence of the gathering was for the old boys to interact, resuscitate old alliances and conviviality and as well make inputs to make the school better.
Highlighting the significant drives of unity of purpose among the old boys, Naziru Uthman, 25, urges the forum to remain steadfast if their fondest wish is to achieve the set goals within the shortest time possible.
Nasiru further expressed delightfulness over the quorum attended by the old boys. Adding that "With the kind of bulldog determination, commitment put forward by the congress I make bold to say that the noble objectives of the forum will be actualized in no distant time".
Aminu Usman, fondly addressed as (Dage), advised the mammoth gathering on the dire need for cooperation among one another and appeal for dedication to championing the herculean task ahead.
The congress which was moderated by Mujitapha Yusuf has unanimously agreed for the convention to be held annually for a retreat on the important agenda carried out by the forum.
At the end of the convention, the old boys exchanged pleasantries having taken several years away from their faces.