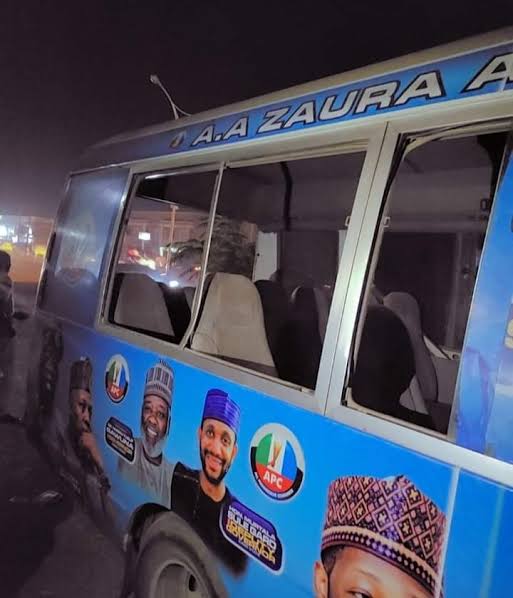 By Aliyu Dangida

APC Senatorial Candidate for Kano Central, Abdulsalam Abdulkarim Zaura and his encourage were attacked by irate mobs along Gadar Katako, Rimin Kebe in Kano metropolitan.
The attacked occured over the weekend leaving 17 person with various degree of injuries, while scores of vehicles attached to Zaura's convoy damaged as their wind and rear screens were smashed.
This was confirmed through Ibrahim Garba Iceman spokesperson of his campaign organization, saying the bloody incident occurred when Zaura and his convoy were ambushed after paying a condolence visit in the Gayawa neighbourhood area in Kano State.
"This evening, returning from a condolence visit of the late Village Head of Gayawa in Ungogo Local Government Area in Gadar Katako of Rimin Kebe, bordering Nassarawa and Ungogo Local Governments, my motorcade was ambushed by some evil elements," Zaura disclosed.
"I have watched with emotions so far 17 Minor and Major casualties stemming from this unfriendly act," the APC senatorial candidate for Kano Central remarked. At the moment, the Murtala Muhammad Specialist Hospital is providing care for the major casualties.
While pleading for peace, he added, "We are examining material damages arising from this incident. I sincerely condemn this act and will take all legal steps at defending our people."
Police in Kano, however, is yet to make any official statement on the matter as they have commences investigation into the matter.