Good Will Message To People's of Bauchi State On Occasions of 2022 Christmas Celebration-Muhammad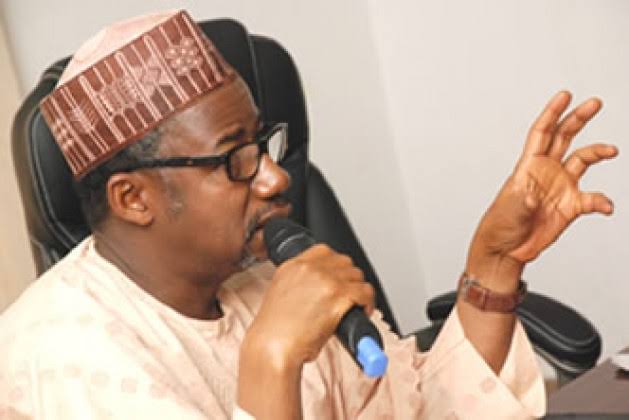 By Amina Abdullahi Girbo
….My Fellow Citizens of Bauchi State.
Glory be to God Almighty for sparing our lives to witness this year's Christmas. I wish to join millions of Nigerians in congratulating our Christian brothers and sisters on this year's Christmas celebration. The annual celebration of Christmas, as we all know is in commemoration of the birth of Jesus Christ who paid the supreme price in order to save the lives of his disciples and followers. It is with great pleasure that I, on behalf of myself, the government and the entire people of Bauchi State, extend my warm and sincere message of goodwill to all Christians on the occasion of the 2022 Christmas Celeberation.
Jesus Christ had throughout his lifetime preached peace, honesty, love for one another and above all the fear of God. It is these virtues that people irrespective of their religious belief are enjoined to imbibe and put into practice. While we celebrate the event with meditation and happiness, we should also reflect seriously on our routine and spiritual deeds in the last one year and pray to God for better and prosperous years ahead.
I wish to use this occasion to reiterate my call for mutual respect and peaceful co-existence among our citizenry. We should learn to live with one another harmoniously irrespective of our political, cultural and religious differences. We should also imbibe the spirit of love and forgiveness. The Christmas period should also be used to strengthen existing friendships and establish new ones. To this end, I call on Christians in particular to exchange visits among themselves and adherents of other faith during the Christmas period. I appeal to you to use the occasion of the Christmas to pray for peaceful elections in 2023.
The primary objective of any responsible Government is to ensure security of lives and property of its citizens. To this end, Government is collaborating with security agencies to address real and perceived threats to security of lives and property of the citizenry. Pursuant to this, the Government is providing logistics and other support to the security Agencies for effective and efficient operation.
The provision of infrastructural facilities and social amenities is aimed at stabilizing and strengthening the economic status of the State to become one of the States that has strong economic base in the country. We shall therefore continue to work relentlessly towards the realization of ths noble objective. The Kaura Economic Empowerment Programme (KEEP) has been launched in all the Local Governments in the State. The programme is aimed at taking the majority of people of the State out of poverty.
Government is aware of all your support since its inception, that is why it is striving as much as possible to reciprocate the gesture by embarking on policies and programmes that have direct bearing on the lives of the people. With your continued support and understanding, all nooks and crannies of the State would benefit from our developmental programmes.
While wishing you a merry Christmas, I pray that the occasion will be observed peacefully. May the God Almighty continue to guide and protect us, Amen.