World Women's Day, ActionAid Nigeria and DAG Training Women on skills, Innovation for Gender Equality in Kano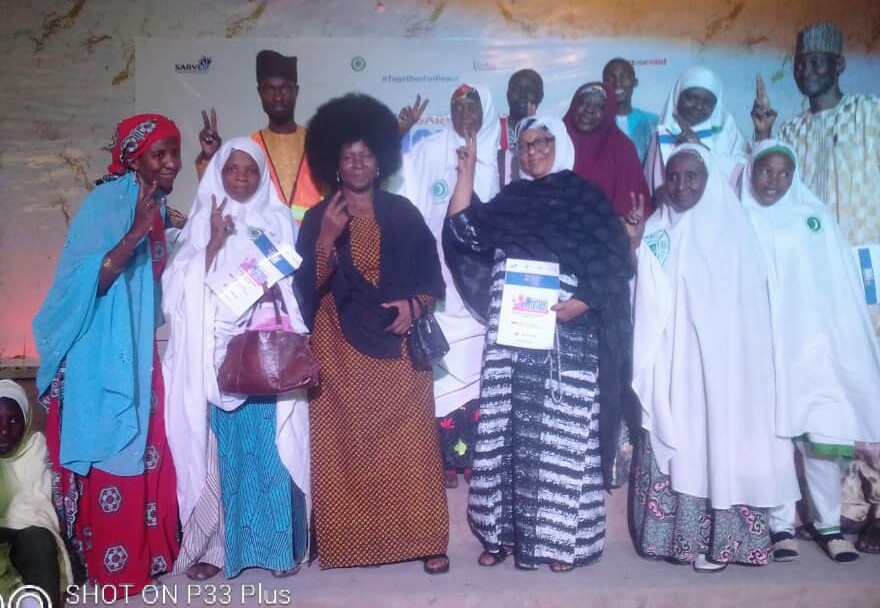 By RABIU SANUSI KANO.
Empowering Women with skills and knowledge to make positive contributions in reduction of violent extremism in their homes, community, and the society at large has been identified as major catalyst of improving the well being of the general population.
The ActionAid Nigeria director programs Mrs Suwaiba Muhammad Dan Kabo Stated during a one day training organized by ActionAid Nigeria (AAN) in partnership with Dispute Resolution and Development Initiative (DRDI-DAG) and funding from global community engagement and resilience found (GCERF)women through the System and Structure Strengthening Approach against Radicalisation to Violent Extremism (SARVE III) Project in commemoration of the 2023 International Women's Day, held in Kano.
Dan Kabo said Bringing women and other marginalized groups into technology results in more creative solutions and has greater potential for innovations that meet women's needs and promote gender equality.
"The conference themed "DigitALL: Innovation and Technology for gender equality" is quite timely as an avenue for women to be empowered with skills and knowledge to make positive contributions in reduction of violent extremism in their homes, community, and secular governance at large."
Hajiya Suwaiba also noted that women are essential to sustaining peaceful coexistence and preventing violent extremism at homes and communities.
The programs director said it became necessary to support and empower them through opportunities to develop network of women for peace, promote digital skill and technology to avert radicalization to Violent extremism.
"To achieve this, 1000 women from the 12 project communities were brought together aimed at fine-tuning modalities of achieving the objectives.
In his remark the co'odinator of Dispute resolution development (DAG) Mr Mustapha Muhammad and convener of program said the salected communities which the program taking place in Kano state includes,Gwale and Dorayi Communities of Gwale LGA; Gama and Brigade Communities of Nasarawa LGA; Tudun Wada and Yaryasa Communities of Tudun Wada LGA.
Other local government include gwarmai and Kofa Communities of Bebeji LGA; Bichi and Dan-zabuwa Communities of Bichi LGA; Gwarzo and Getso Communities of Gwarzo locac government area.
Dr mustapha added that various organizations in Kano State are mobilised to discuss ways, ideas and solution in advancing innovative and technological ideas in order to prevent violent extremism through systems and structure Strengthening influences innovative ideas that promote community resilience.