Sokoto Gov Refutes Allegation of Non Payment of February Salaries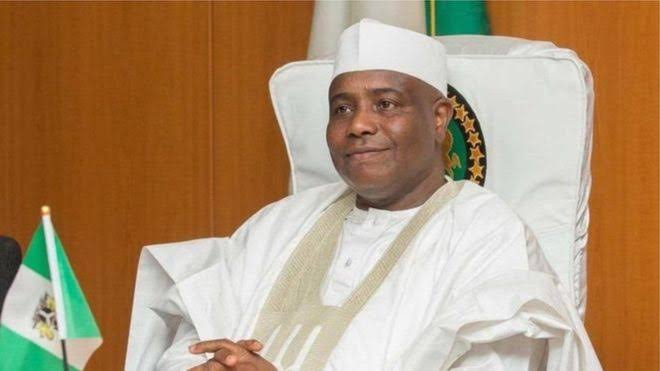 By Our Correspondent
Attention of Sokoto State Government has been drawn to some sponsored write-ups on Social Media about alleged government's failure to pay the February salaries to it's workers.
Usually there would have been no need to respond to such careless rantings by persons who see nothing good in Governor Aminu Waziri Tambuwal's administration but to set issues in their correct perspectives. It is a well known fact that the Tambuwal administration in the State has never failed to pay civil and public servants salaries since it came into force in 2015.
Even the alleged failure to settle the February salaries has nothing to do with the administration. As far as the Tambuwal administration is concerned, it has paid the February 2023 salaries and allowances to all it's workforce.
Those who are yet to receive their February salaries, especially those that Bank with Guarantee Trust Bank, should visit their Banks and sort out the issues that delayed their payment with their Bankers.
People should not mischievously try to create storm in a cup of tea.
The State Government, in spite of the paucity of resources at it's disposal, has never failed to meet it's obligation of paying the salaries and pension to serving and retired civil Servants.
This is not the same with some other Governors across the 36 states some of which owe their workers upward of a year's salaries.
So if Governor Tambuwal could be accused of anything it would not be on failure to pay salaries. The issue of payment of salary on time is not peculiar to Sokoto State. Even the Federal Government always looks somewhere else to source the money to pay it's employees.
The fact that the administration has never fail to pay it's workers' salaries as and when due is something that the Tambuwal administration should be praised for not the failure of some section of civil Servants to receive their salaries due to some issues they have with their Bankers.
Although the state Government is concerned and sympathises with the Civil Servants that are yet to receive their February salaries there is nothing that should be attributed to it with regards to their Bankers' failure to pay them.
Let me us this opportunity to call on the sponsored writers to look backward from 2015 to January 2023 and see if at anytime the civil Servants in the state had ever experienced lack of payment of their emoluments. For the Civil Servants affected by the glitches that caused the delay of payment of February salaries in their Banks, let them contact their Banks to clear the issues and move on.
This is an extremely isolated incident in the history of 8 years of Governor Aminu Waziri Tambuwal administration.
Signed
Hon. Commissioner of Information and Societal Re-orientation,
Muhammad Akibu Dalhatu,