Hadejia Airport Not for Glamour, but for Security and Economic Benefits – Sirika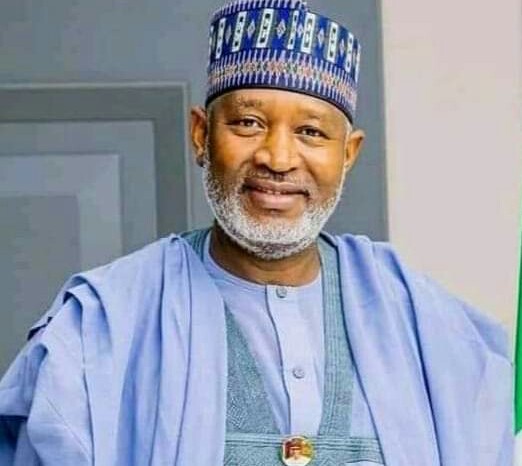 By Aliyu Dangida

The decision of the Federal Government to re-establish air transportation to Hadejia in Jigawa State is not for the glamour of having an airport, but the inherent security and economic benefits.
According to the Minister of Aviation, Senator Hadi Sirika, the airport will be used not only to transport agricultural products from Jigawa and other neighbouring states to different parts of the country and beyond, but also in combating the scourge of insecurity in the northern part of the country.
Sirika who made the declaration during the ground-breaking ceremony of Hadejia Airport in Jigawa State on Thursday, also disclosed that the initiative by the Buhari administration aim to combat crime and insecurity, while also promoting the free movement of people and goods.
Sirika noted that the administration had committed significant resources to the project in recognition of the crucial role aviation can play in enhancing the security architecture of the country.

"By connecting markets, people and cultures, the initiative seeks to strengthen the country's economy and promote food security.
"Today we are performing the ground-breaking ceremony to re-establish air transportation in this very historic city town of Hadejia. We are very delighted for very many reasons.
The purpose for which the Buhari administration found and establish to commit resources to this venture are very many but on top of them is the way the security architecture of the country has changed, and aviation taking centre stage in combating crime and insecurity as well as the focus of the government of President Muhammadu Buhari on agriculture and food security as well as the free movement of people in the most efficient manner to connect market to market, people to people and culture to culture, history to history and tradition to tradition".
Reiterating the importance of Hadejia and the need for the airport, the Minister said "You cannot discuss history to tradition, culture, and market and eliminate Hadejia. It is incomplete. The place with a very huge culture, aviation, and market and therefore leaving them out of the map where it can be accessed through air transportation is a mistake and unthinkable and we think that we should correct it.
The project which is being executed by the China Civil Engineering Construction Corporation at the cost of N7.48bn, has a completion period of 18 months.