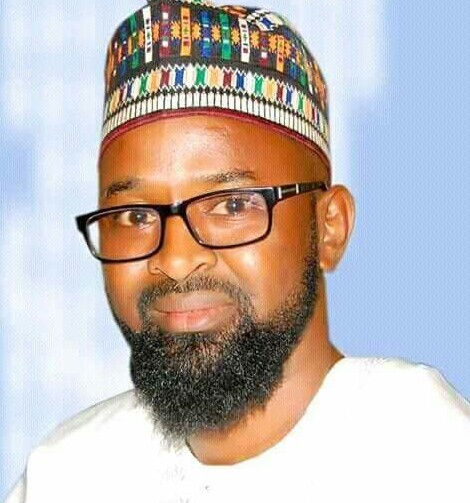 By Ahmad Tijjani Abdul
Kano.

APC favoured candidate for the position of the Speaker 10th Assembly, Tajudeen Abbas inched closer to the plum job on Monday sequel to the decision of a major Aspirant, Makki Abubakar Yalleman to dropped out of the race.
Abubakar Yalleman sacrifice signalled close of ranks by the North West caucuses to clinched the Speakership already allotted to the zone by the leadership of the ruling party.
North West geopolitical region had in the last 23 years of participatory democracy in Nigeria produced the likes of Salisu Buhari, Ghali Umar Na'aba, Aminu Bello Masari, and Aminu Waziri Tambuwal as Speakers of the 360 man House of Representatives.
Yalleman who spoke with newsmen in Kano on Monday said that he was "very comfortable with decision of the All Progressive Congress that finally zoned Speakership to NW with Abbas in mind"
The soft spoken Jigawa state federal lawmaker was asked whether he would step down for Tajudeen Abbas, he replied in affirmative, "Yes why not."
Yalleman who had fought for his party to zone the position to the North West region of Nigeria
explained further that his decision and sacrifice was rooted on "Party is supremacy" .
Jigawa state's biggest export into the Speakership race of the 10th National Assembly, Abubakar Makki Yalleman had a couple of weeks ago told the world that his home state, Jigawa deserves to produce the next Speaker of the House of Representatives in the light of its contribution to APC's victory in the just concluded 2023 General elections
Yalleman said "In the recent history of participatory democracy in Nigeria, Kano, Katsina, and Sokoto states from Northwest Nigeria have all produced the leadership of the 360-man National Assembly.
The top contender to the throne had stated that " considering the role Jigawa state played to bring about the continuity of APC government, you will not but agree with me that this time around, Jigawa deserves to produce the next Speaker."
Makki, a ranking member of the Green House made ii bare that he is not a surrogate in the race, as he expressed confidence that he would win the race.
Yalleman stressed "I have made it clear, that I'm not a surrogate in the race, I believe in my ability, and capacity to lead the 360-man Assembly, and I am in the race to win the trophy for Nigerian democracy"