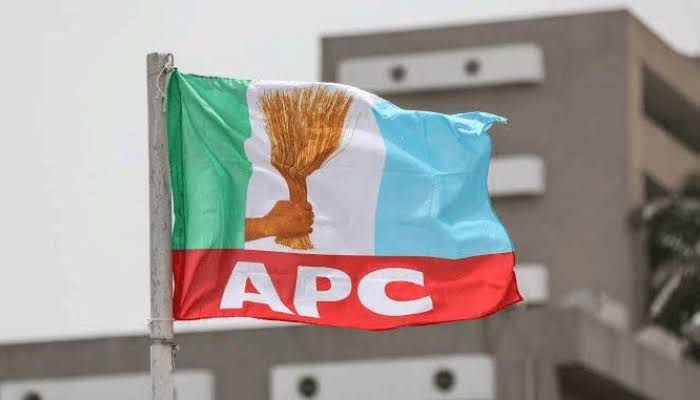 By Adam Muh'd, Gusau.

The All Progressives Congress APC in Zamfara state has set up an 11-man Committee to investigate allegations committed by some of its members who engaged in anti-party activities during the last general elections.
This is contained in a statement made available to newsmen signed by state publicity secretary of the party Yusuf Idris Tuesday.
The committee, which is headed by the party's State Publicly Secretary, Mallam Yusuf Idris Gusau, was inaugurated by the state chairman of the party, Hon. Tukur Umar Danfulani at the state Secretariat of the party today Wednesday, 17th May, 2023
The party Chairman charged the members to thoroughly study all allegations levelled against anyone, however highly placed in the party, to verify his/her level of involvement in anti-party and profer measures to be taken against him/her.
The chairman who disclosed that already, the state Secretariat of the party is in possession of copies of petitions against some of the members, said the committee should handle its assignment without fear or favour but in the interest of the party and in accordance with the provisions of the party's constitution.
According to him, the state publicity secretary of the party Yusuf Idris Gusau will serve as chairman of the committee while Hon. Ibrahim Maaji to serve as secretary alongside nine members of the committee respectively.
The chairman commended the doggedness of those who stood by the party and its candidates at the polls for their resilience despite the intimidation meted against them by overzealous red-hand banded gun wielding soldiers.
He assured that the party will reclaim the stolen mandate which was deliberately robbed of the party by a cabal operating in the state.
He further said that the party will ensure justice to all its members at all levels.
He charged the committee to dig more and get correct information from wards, local government and state levels in order to have accurate information that will guide the party.
Similarly, the party also held a special meeting with members of Zamfara State House of Assembly led by the Speaker, Hon. Nasiru Maazu Magarya and reviewed the conduct of the just concluded 2023 general elections in the state.
The meeting mapped out new strategies on best ways to sustain its support base in the state.
In his response, the Chairman of the committee, Mallam Yusuf Idris Gusau, thanked the party for finding the members capable of the assignment, noting that his appointment as chairman indicated the trust the party has in him.
Gusau promised that the committee would not leave any stone unturned while discharging the task, and that the committee will not disappoint the party, its members, nor the good people of Zamfara in delivering an excellent job.