Kwankwaso, Abba Kabir not keen on dethroning Emir of Kano – NNPP chieftain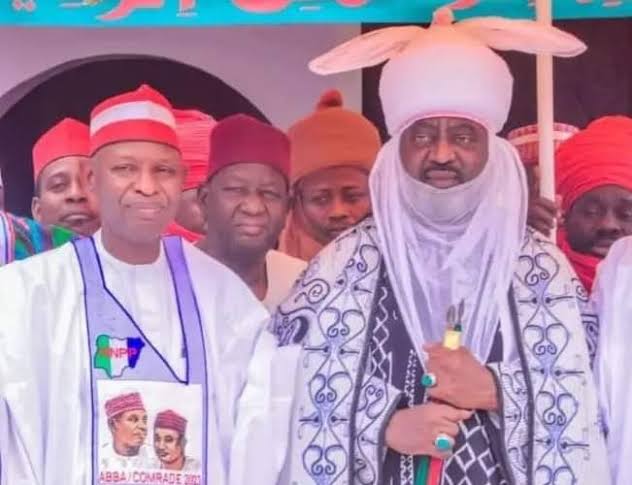 By Our Correspondent
The speculations that the Emir of Kano, Alhaji Aminu Ado Bayero would be removed from his throne and former emir, Muhammadu Sanusi II, be reinstalled gained traction after former Kano State governor, Rabiu Musa Kwankwaso was quoted to have said that the incoming governor, Abba Kabir Yusuf, will review some issues surrounding the Emirate.
But a close associate of Kwankwaso who does not want to be named has revealed to Nigerian Sketch that the former governor "does not want and will nor support any arbitral removal of any emir in the state."
The source said, "Get it straight. Our party, the New Nigerian Peoples Party (NNPP), and our leader, Engineer Rabiu Musa Kwankwaso, do not support arbitral and crude display of power. We plan to bring sanity into governance at all level.
"Engineer Kwakwaso was categorical that removal of the Emir of Kano is not part of our agenda. This is an assurance.
"Of course, the four new emirates created by Governor Abdullahi Umar Ganduje would be studied carefully and the new government will receive advice on what to do afterwards,
"Even the new emirates are not outrightly under any threat. NNPP will only do the needful after a careful review."
In 2019, Governor Ganduje signed into law the bill he sent to the state House of Assembly for the creation of four new emirates in the state.
The governor signed the bill at a special ceremony at Government House the same day it was unanimously passed by the state lawmakers.
The law created emirates and first-class emirs in Gaya, Rano, Karaye and Bichi, in addition to the existing Kano Emirate headed then by Muhammadu Sanusi II.
In March 2020, the then Emir of Kano, Muhammadu Sanusi II, was removed from his throne.
He was deposed for showing "insubordination" to the authorities of the state governor, authorites said.