Outrage Trails Gov. Masari's N80m Assistance to Rarara and Baban Chinedu from State Treasury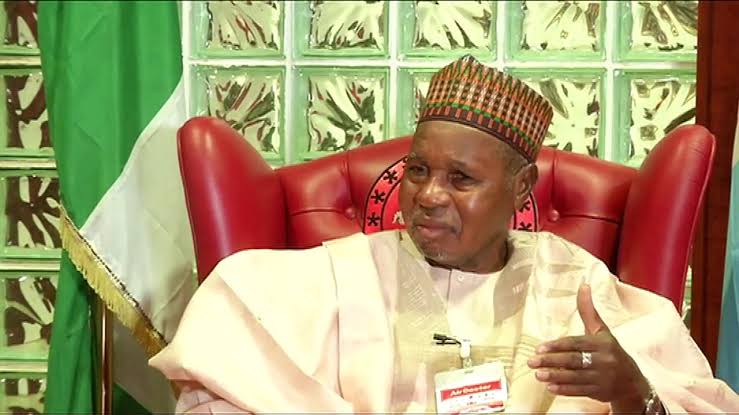 By Aliyu Dangida

Barely five days for Katsina State Governor Aminu Bello Masari to leave office, he ordered for the immediate release of whooping sum of N80 million to Kano based political musician, Dauda Adamu Kahutu Rarara and comedians, Baban Chinedu as assistance.
The duo whose personal residences were vandalized by irate mobs in the cause of celebrating the victory of Kano state NNPP gubernatorial candidate, Abba Kabir Yusuf who emerged winner in the 2023 governorship election.
In an approval letter which went viral on social media flat forms obtained by Hotpen with reference number S/MBEP/BD/REC/FA/23/VOL.1/1044 dated 5th May, 2023 which was signed by Saminu Muhd Kafin Soli for Hon. Commissioner of Budget and Economic Planning.
The letter addressed to the Accountant General with caption Special Request of Funds it read thus: "I'm directed to convey approval for the release of (N80,000,000.00) only to the Accountant General payable to the Secretary to the Government of the State, Governor's being KTSG Assistance to Alh. Adamu Abdullahi Rarara and Baban Chinedu to secure alternative accomodation for the families in the aftermath of attacks by political miscreants on Monday 20th March, 2023 in Kano.
"The payment is as follows;
I- Alh. Dauda Abdullahi Rarara N50,000,000.00
II- Baban Chinedu N30,000,000.00
Total N80,000,000.00. The vote of charge is 022000700100/22040109.
The letter was copied to the SGS (GO), the HC (MOF), the Accountant General, Office of the Auditor General for the State, the Director Main Account, Ministry of Finance.
Hotpen reports that, the assistance has generated heat debates across social media flat forms some people described it as a kind gesture to the duo, while several others vehemently condemned it saying it uncalful as Katsina state has over 70% population who are multi-dimensionally poor with a huge number of out-of-school children.