Edil-Kabir: Governor Umar Namadi Felicitates With Muslims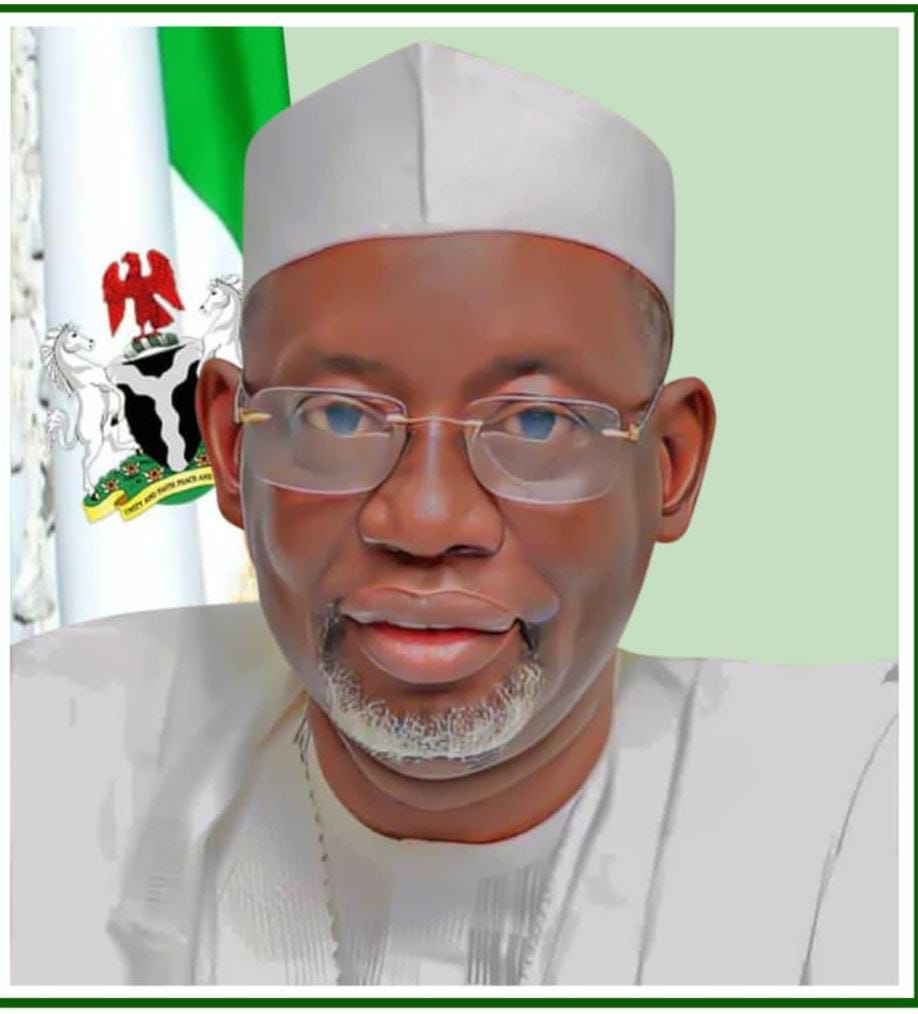 By Aliyu Dangida
The Jigawa State Governor, Mallam Umar Namadi has sent his warmest greetings and heartfelt wishes to the people of Jigawa State and the entire Muslim community around the world on the occasion of Eid ul-Kabir.
In a statement signed and made available to Hotpen by Hamisu Mohammed Gumel Chief Press Secretary to the Governor, said "With great reverence and gratitude, Governor Namadi invokes Allah's blessings upon the citizens and their loved ones, praying that this celebration may bring about harmony, happiness, and prosperity to all.
"Eid ul Kabir, a significant event in the Islamic calendar, symbolizes the steadfastness and devotion of Prophet Ibrahim. It serves as a reminder to emulate the values of selflessness, sacrifice, and unwavering faith in our lives". Namadi stated.
The Governor urges Muslims to use this sacred occasion to embody the essence of Eid ul Kabir by extending generosity and kindness to those in need.
"It is a time to share our blessings with the less fortunate, foster unity, and strengthen the bonds of brotherhood within our communities. Together, we can build a society where no one is left behind and where compassion and empathy prevail," he said.
Mallam Namadi commends the people of Jigawa State for their resilience, unity, and commitment to progress. As Eid ul-Kabir is celebrated, he encourages reflection on past achievements and the challenges that lie ahead. The administration remains dedicated to working towards the development and well-being of the state, ensuring that every citizen reaps the benefits of a prosperous and inclusive society.
Governor Namadi highlights the efforts of the new administration in mitigating the recurring flood disasters that have plagued the state.
"In several flood-prone areas of the state, work is currently being done to avoid a repeat of the calamity this year. The building of bridges, embankments, and dredging of rivers are some of these preventative measures. These are only temporary emergency measures; in the long run, we are committed to finding a lasting solution to this catastrophe."
He expressed appreciation to the traditional and religious leaders, community members, and all those who have contributed to the peace and progress of Jigawa State, saying that their dedication and commitment have created an environment conducive to growth and development.