Bauchi govt assures amicable resolution of Itas-Gadau-Kafin Hausa border dispute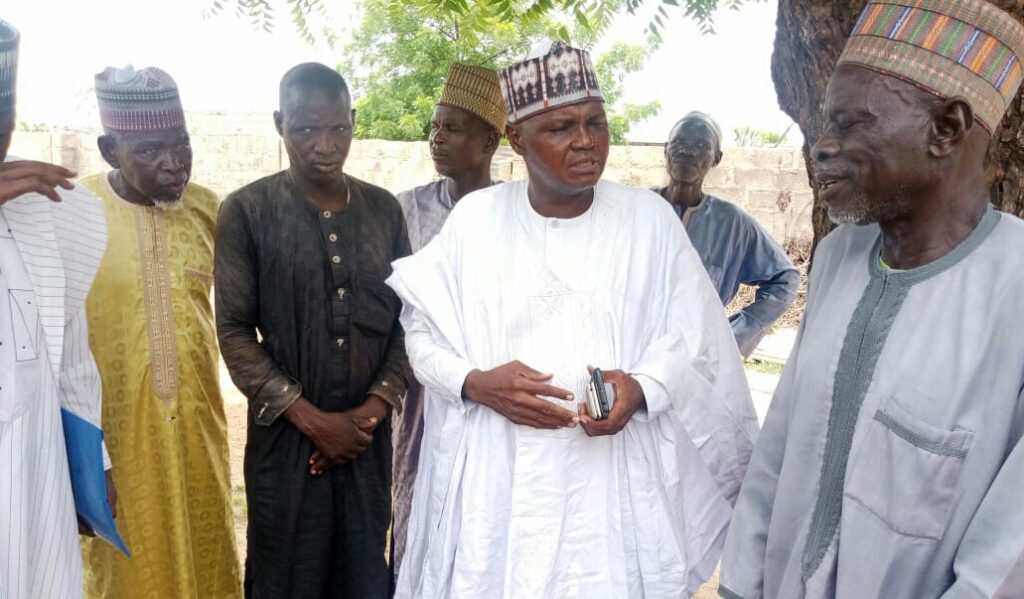 By Amina Abdullahi Girbo
………As Deputy Governor visits the grey area
The Bauchi State Deputy Governor, Rt. Hon. Mohammed Auwal Jatau who is the Chairman of the Boundary Commission in the state has reiterated the readiness of the state government to ensure amicable resolution of Border dispute between communities of Itas-Gadau local government area of the state and Kafin Hausa local government area in Jigawa state.
Speaking at the grey area on the facts finding visit, the Deputy Governor appreciated the communities for not taking law into their hands by reporting whatever intrusion they encountered from their neighboring communities.
Represented by his Special Assistant on Boundary Matters, Ahmad Garba, Auwal Jatau urged communities of Itas-Gadau and Kafin Hausa to maintain the sprit of leaving peaceful with one another as their case is already before the National Boundary Commission, the authority responsible for any inter-state boundary issues.
"It is a pleasure for me to welcome you all to this very important gathering here taking place in Itas with a view to putting head together to see things for the commission to report it to the State Government for further appropriate action.
"I want to assure you that the State Commission is doing everything possible towards the demarcation exercise, hence the need for you to exercise more patience on the task before the Commission of this nature."
He informed the communities that the final demarcation of Bauchi/Jigawa inter-states boundary has reached an advance stage of field work exercise which was undertaken in November last year and ended with little disagreement where the State Commission suggested for an additional field work with a view to resolving the matter that will pave way for a Joint Meeting of Official (JMO), under the National Boundary Commission to agree on the final demarcation of all the contending sectors of the boundary of Itas/Kafin Hausa, Zaki/Kiri Kasamma, Maruta/Gurmun and Shira/Gwaram of Bauchi and Jigawa states.
The Deputy Governor therefore assured stakeholders that the
Boundary Commission with the support of Governor Bala Mohammed would discharge its assigned responsibilities diligently especially providing dialogue mechanisms for amiable resolution of all border related issues across the state.
Stakeholders who spoke at the visit acknowledged the tireless efforts of the State Boundary Commission in working with communities to address border issues in an acceptable manner.