Gov Idris to change Kebbi's status as underdeveloped state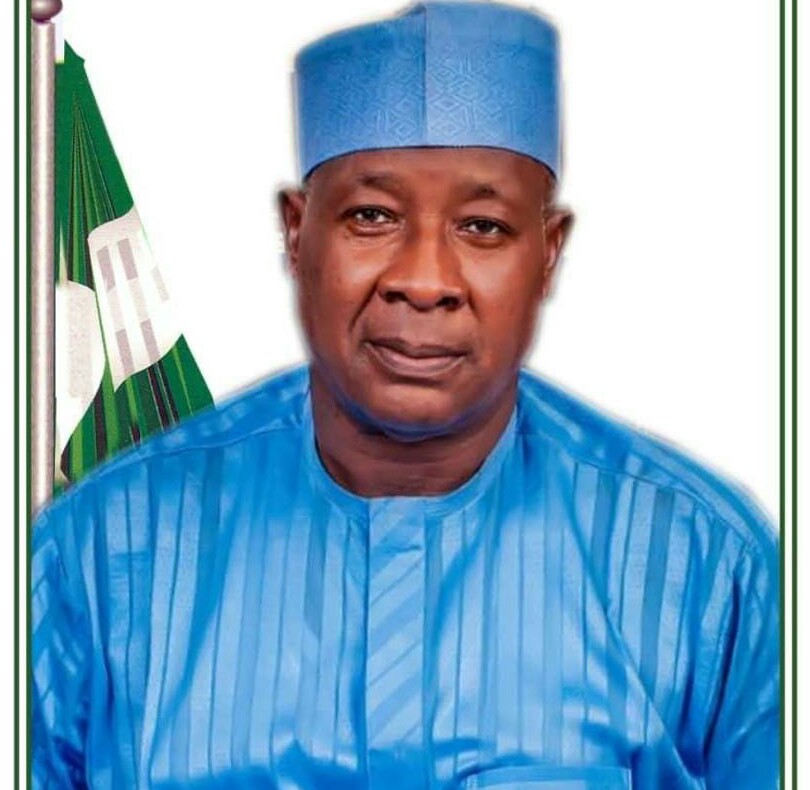 ……Says Information Commissioner Yakubu Ahmed BK
By Sani Gazas Chinade, Damaturu
Hon Alhaji Yakubu Ahmed BK, journalist a PR Consultant of repute and now Information and Culture Commissioner in Kebbi state has assured that Kebbi state Governor Dr Nasir Idris is on the threshold of changing Kebbi's lamentable status as Nigeria's most backward state on account of deficit in infrastructure in all spheres. He spoke with Our Yobe State Correspondent.
Q– Education is one key area Kebbi tend to be having problems especially on delay in prompt payment of registration fees for WAEC and NECO. This is seen as unhelpful in the long run. What will you say here?
BK–We are just three months old in office, it is therefore unfair to judge us so soon. But I can assure you that our Governor is not just a teacher by profession but a one-time National President of the Nigerian Union of Teachers and an activist.
If there is anything close to his chest its education. When he served as NUT president he brought about very radical changes which shaped the way the federal and state governments see education at primary level.
Here, he has also brought his tact and vision to bear and I can tell you that he has taken many decisions that will make it easier for our students.
He will never be found wanting in this regard because all his life, its devotion to the development of education. Just seat back and watch us unfold our program of action in the coming weeks, months and years.
Sir, Give us an insight into the state of affairs in Kebbi since the new Governor Nasir Idris took over some three months ago?
BK— Thank you so much for this very important Question. Kebbi is changing for the better fast. Its like he is working in anger at the missed opportunities to use resources to make it a better place.
Kebbi is unarguably on the threshold of accelerated infrastructural development with the renewed hope accentuated by the massive outlay of infrastructure which our Governor has launched from day one of his taking over.
I want to tell you that. All the deficits in infrastructure especially in road networks across the state are being addressed with vigor.
The Governor came at a time Kebbi was yearning for a leader that would change the rural nature of our state capital and major towns as is the case in many states in Nigeria. of course everyone knows that Kebbi had been cocooned in dilapidation and infrastructure decay which made it difficult for us to move forward rapidly.
The story is beginning to change as a visit to the state will convince you that there is indeed a new dawn in our state.
Q..Tell us exactly your government plan in the area of infrastructural in Kebbi state?.
Bk– While, before I go deeply, For those of you who have been to Kebbi before, there is no gain saying that Kebbi had suffered from mindboggling deficit in anything that has made other states the urban centers that they are known for.
Most visitors to the state and indeed the indigenes themselves have, more often bemoan and lament on the rural outlook of both Birnin Kebbi, the state capital in particular and the state in general.
But the assumption of office of the present Governor barely three months ago has changed all that. Kebbi has become one huge hub of construction activities with the awarding of contracts for the construction of fifteen kilometers three lane dualized township roads in the state capital at a total cost of N9.4B, to primarily give it the needed facelift and to provide roads for the enhancement of economic activities, easy movement of goods and services and changing the unfortunate reference of the state in very unpalatable terms by those who feel aggrieved by its rather low level of development. Work is ongoing.
Q— Are you agree that, the past Governors in the state have not done their level best to develop the state?.
BK—Every Governor of the state had done his level best but the dynamics of governance and development variables require that more should be done or should have been done to truly move the levers of development.
The fact that everyone including visitors is unanimous in their judgment that Kebbi was rural and urgently needed some repositioning meant that the state was in dire need of a leader with the Midas touch, the commitment, the vision and the bravura to channel resources to critical areas that will develop the state.
Governor Nasir Idris, on coming to power in May this year, hit the ground running by firstly taking the bull by the horns to address the multifaceted challenges of development.
His first job was in the water supply area where he spent millions to purchase much needed water treatment chemical to deal with the aged old acute water scarcity in both the state capital and environs.
Q—Tell us the specifics of these developments you are talking about?.
Bk–The long abandoned state secretariat complex contract that had suffered long lay offs has also been rewarded to two indigenous, reputable and competent Companies at the cost N10 Billion.
The basic education sector too has seen an investment of N2.4b for the construction and renovation of schools in the 21 local government areas of the state while 86 new schools would be constructed and 224 other existing ones would be rehabilitated.
However, 7215 sets of furniture for classrooms have been procured and three computer laboratories fully equipped with ICT accessories for digital learning are being provided.
Quite a lot of other interventions in this sector amounting to billions are being executed across the state. Billions have also been channeled to water supply to address perennial water shortages across the state, ditto for security to save lives and property; in empowerment to reduce poverty of the vulnerable; in healthcare delivery to enhance accessibility to health care.
Q— But we have received reports of peoples' resentment at what was rightly or wrongly perceived to be the high cost of completing the state secretariat complex, which the state government put at a whooping cost of N10b., Can you throw more light?
BK—- What you referred to as resentment was a product of ignorance of the nature of the project, its history of abandonment and the attitude of the original contractor.
The contract for the building of a befitting secretariat was awarded in 2012 by the Dakingari administration at an initial cost of just over N3b.
The project suffered some delays and some years after, the contractor asked for a review of the cost to some N7b. it dragged on until Nasir Idris became Governor and inherited it.
Its completion was one of the cardinal electioneering campaign promises of the Governor. When he won, he went for it and asked the original contractor to make submissions of what it will take to complete it.
To our chagrin, the contractors made a staggering costing of N21b. The government flatly rejected it and decided to revoke it. When the contracting company was sounded out on government's intention to revoke the contract, it sat well with them.
So it was revoked and two reputable indigenous companies made a joint submission of N10b to complete it and the government, seeing the advantages, awarded the contract to them.
We are talking about halving the cost and getting it finished in 18 months. So, it beats me how anybody would raise eyebrows or cry wolf where none exist.