KSTA Lauds Gov. Radda for Providing 40 Brand New Buses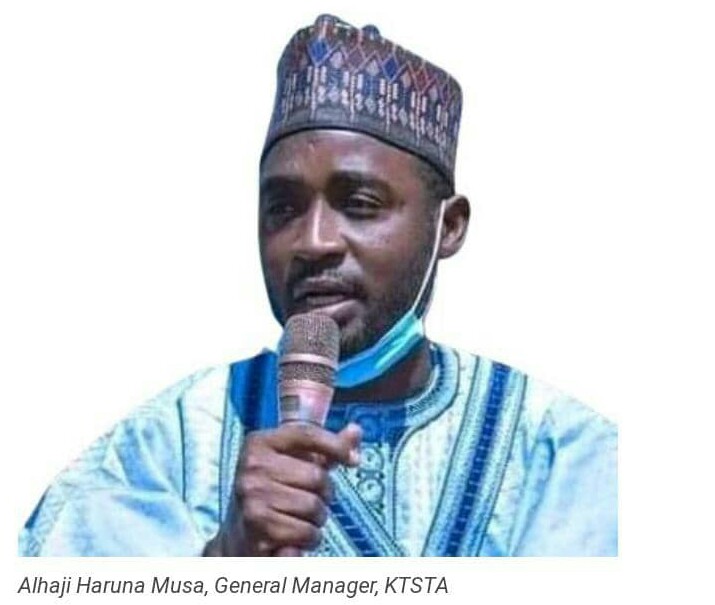 By Aliyu Dangida
The General Manager of Katsina State Transport Authority (KSTA), Alhaji Haruna Musa Rugoji has described the launching of 40 brand new buses to the agency as a welcome development and timely, saying the gesture will boost operations and provide the transport need of the public.
Speaking shortly after the official launching of the buses, Haruna Rugoji said the agency remains grateful to Governor Dikko Radda for providing the 40 brand new vehicles because the gesture will reduce the expenditure on maintaining its fleet and the tendency of vehicles breaking down on the road is greatly minimized.
Hotpen reports that, the 40 buses were launched last week by Governor Dikko Radda during the unveiling of Katsina Community Watch Corps at the Muhammadu Dikko Stadium in Katsina.
According to the General Manager of KSTA, the gesture will equally cushion the pains of the removal of subsidy by the Federal Government of Nigeria, as well as boost the operations of the agency in providing the transport need of the public.
Haruna Rugoji explained further that passenger`s patronage has been very impressive from Katsina to all its destinations, so also for incoming Katsina routes especially with the brand new buses under the custody of the agency which he described as Katsina leading in brand new buses in the north if not in Nigeria.
His words: "KSTA is one the vibrant transport agencies in Nigeria going by the number of buses plying the Nigerian roads due to the sustained quality of our operations which meets the transport needs of commuters.
"The primary mandate of Katsina State Transport Authority is to provide safe, comfortable and affordable transport services to people of Katsina State and Nigeria. The authority has subsidized its services with 20 per cent charged by private transport operators but today, despite the increase in fueling cost, it offers more than that to commuters and that is there always wait to board the KTSTA buses, This has made it to stabilize the transport, business in Katsina State and Nigeria to the benefit of commuters".