NEDC: Gov Buni Urge Commission To Renovate Two Colleges In Yobe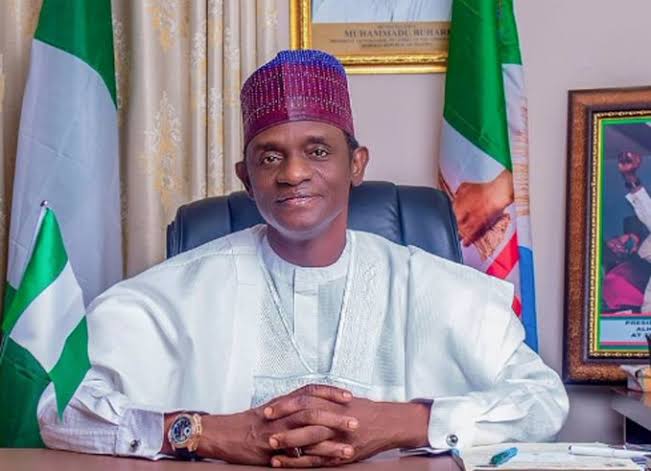 By Sani Gazas Chinade, Damaturu
Governor Hon. Mai Mala Buni CON of Yobe State has called on North East Development commission NEDC to embark on the renovation of the Geidam Polytechnic and Gujba College of Agriculture.
Buni made the call when the Chairman and members of the newly constituted Governing council of the commission paid a courtesy call on the Governor at Government House Damaturu.
The Governor was represented by his Deputy Hon Idi Barde Gubana, who noted the visit afford him rare opportunity to discuss issues that borders on the mandate of the commission in Yobe.
He said the activities of Boko Haram in College of Agriculture science and technology Gujba as the worse of humanitarian crisis in the recent time, where 100 students were slaughtered, buildings and utility vehicles were destroyed by Boko Haram.
According to him, " Since then the institution was relocated to one of the secondary school in Damaturu the state capital, waiting for the intervention of North East Development commission.
Equally Gaidam polytechnic experienced similar case, as buildings and utility vehicles were destroyed.
He also appealed to the Chairman, management of the NEDC to look in to their predicament and find a possible solution to enable them possess the requirements of NBTE.
He said NEDC has invested massively in the area of infrastructural Development like Houses, roads class rooms and distribution of palliatives as well as provision of health care facilities to the vulnerable.
He urged the NEDC to ensure full implementation of the master plan to fast track the development and recovery of the North East sub- region.
Lamenting on the scholarship for Education Endowment fund EEF in the NEDC, said many young people from Yobe never enjoyed as most of them are disfranchised from the society due to the financial inability to secure any form of education and most of them are victims of the insurgency.
In his remarks the chairman governing board Major Gen Paul Tarfa RTD said they were in the state for familiarization tour to assess the completed and ongoing projects as well as receive the demands of the people in the state.
Tarfa assured that the board would do it's best in ensuring that the north east have access to Development with out hindrance.
He further added that he would work closely with the state government.
He Commended the commitment of the present administration for the rapid infrastructural Development in the state which makes it second to none.