Gov Zulum Inaugurates vocational training institute in Mafa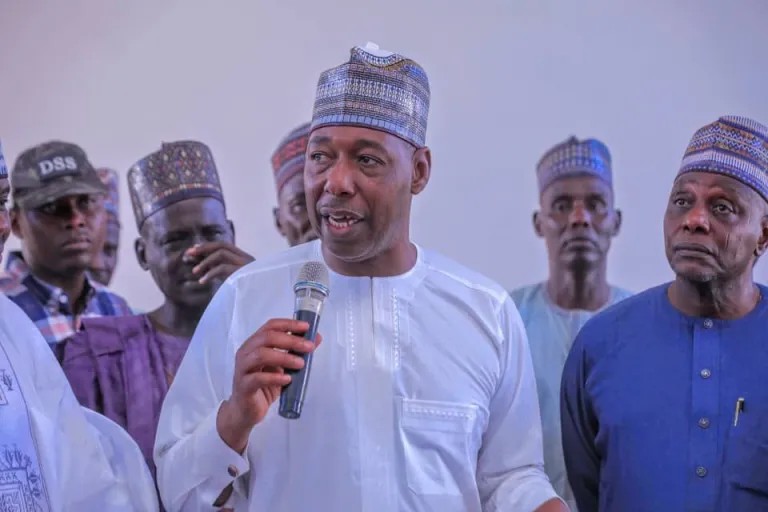 By Sani Gazas Chinade, Maiduguri
Borno State Governor, Professor Babagana Umara Zulum has inaugurated a vocational training institute in Mafa Local Government with the capacity of training 600 youths each year.
According to report the inauguration was performed on Friday evening after a brief ceremony.
The newly established vocational institute named 'Vocational Enterprise Institute Mafa' is designed to train between 450-600 trainees in 15 trades annually respectively.
The institute will offer a diverse range of specialized training programmes, including Auto mechanic, welding fabrication, solar installation, electrical installation, plumbing and pipe-fitting, tailoring and embroidery, leather work, building construction, agric tech, aluminium fabrication, AC/refrigeration, knitting and crocheting, carpentry and joinery, cosmetology and ICT.
In a brief remark, Governor Zulum explained that in addition to the vocational training, students will acquire basic literacy and numeracy skills.
Zulum noted that by engaging the youths with vocational skills, Borno State Government aims to foster entrepreneurship, attract investment and create a sustainable and prosperous future for the state.
The governor expressed his enthusiasm for the project and underscored the importance of vocational education in driving economic growth and reducing unemployment rates.
He also emphasized that the institute would serve as a catalyst for innovation, self-reliance, and socio-economic transformation in the region.
Since 2019, five mega-size vocational training institutes have been constructed alongside 19 smaller technical and vocational training institutes across the state to promote skill development, create job opportunities and empower the youth at large ".