Jigawa High Court sentences man to life imprisonment, another to 21 years imprisonment, discharges and acquits one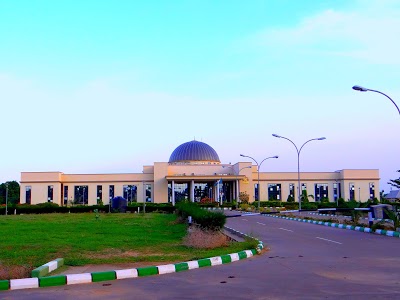 By Muhd A. Haidar
The Jigawa State High Court No. 6 (sitting as vacation court) at Dutse had convicted and sentenced one Suleiman Ahmed, (m), 27 years old, of Lutai Village, Birnin Kudu LGA, Jigawa State, to life imprisonment for raping a teenager.
In a statement by the Public Relations Officer of the state ministry of Justice, Mrs. Zainab Baba Santali made available to Newsmen in Dutse, said the convict has committed the offence on the 15th day of March, 2020 at Babaldu Town where he lured a girl of 11 years old girl to an uncompleted house and had carnal knowledge of her.
The statement added that two of the girl's friends testified that they saw when the convict called the girl to an uncompleted house and they followed them only to caught him red handed while committing the offence.
In prove of the case, prosecution counsel led by the Jigawa Attorney General Dr. Musa Adamu Aliyu called 4 witnesses before the court while the defendant denies the charges. The learned trial judge Justice Musa Ubale ruled that the prosecution counsel has proven their case beyond reasonable doubt against the defendant and sentenced him to life imprisonment for the offence of rape.
In similar case, the State vs Adamu Ali, the defendant who resides in Birnin-Kudu town was accused of raping a 9-year-old primary school pupil in the month of February 2020. The facts of the case were that, the defendant lured the prosecutrix with N500 naira to buy biscuits, she bought the biscuits and took it home. Upon interrogation and investigation by her parent and her school managements the act of rape in the issue was revealed. The prosecution called four (4) witnesses in proving the case.
Honourable Justice Musa Ubale while delivering the judgment said the prosecution team led by the Honourable Attorney-General/Commissioner for Justice, Dr. Musa Adamu Aliyu, had successfully proved the offence of rape against the defendant. He therefore convicted and sentenced the convict to 21 years imprisonment.
In the case of State vs Mohammed Musa from asayaya village of Birnin Kudu local government, alleged to have raped a 15-year-old girl. At the end of the trial, Honourable Justice Musa Ubale found that the prosecution led by the Honourable Attorney General did not discharge the burden of proof beyond reasonable doubt as such His Lordship discharged and acquitted the defendant. The judgment was delivered on 20th January, 2021.