NITDA, UNPORT train 201 children, teens on emerging technologies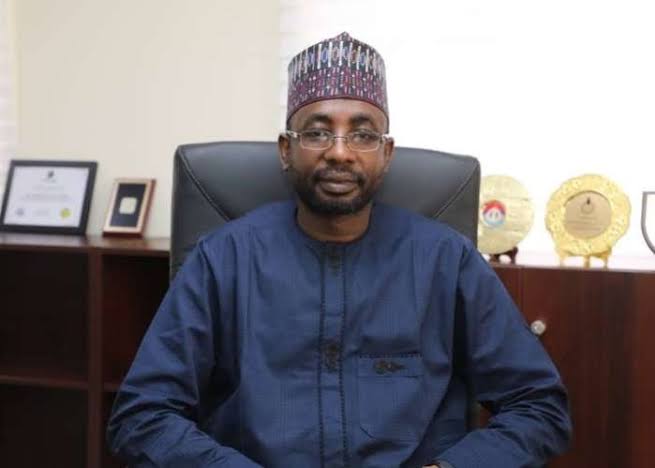 By Aliyu M. Aliyu
National Information Technology Development Agency, NITDA, in collaboration with the University of Port Harcourt and National Centre for Artificial Intelligence, NCAI, have completed the training of 201 children and teenagers in emerging technologies.
The exercise was In line with the Federal Government's 95 per cent digital literacy target by 2030,
The participants at the just concluded bootcamp were trained on Artificial Intelligence, AI, Robotics and Drone Technologies, Extended Reality, ER, Digital Communication, Internet of Things, IoT, 3D Design, Coding and Virtual Reality, VR, and handed professional certificates.
Speaking at the award ceremony of NITDA Stem Bootcamp for Kids, SB4Kids, the Director General of NITDA, Dr. Kashifu Inuwa said the programme was in a bid to close the unemployability gap in nation, stating that the world is evolving and it is safe to equip the younger ones to brace up to the emerging technologies.
Inuwa, who was represented by Sam Sambo, Head, Zonal Coordinator South-South of NITDA, said: "I want to commend the University of Port Harcourt having collaborated with us you can see the NITDA building all because of these children it was the foresight of the director of the centre, with this, it is our believe that the future of our children is in safe hand."
Also, the Chairman of the event, who is the Vice-Chancellor of UNIPORT, Professor Owunari Georgewill, described the training as total education, noting training of children necessitated the programme.
He said "We believe in total education. And education cannot be total if we leave out the young ones and concentrate on the adults and that is why every year around this time, we gather young people and teach them skills in AI, Robotics, Cyber Security etc.
"As a university, we are indeed very proud of these young people with the way they coordinated themselves through the programme and the skills they have acquired."
However, the Director of the Center for Information and Telecommunications Engineering, CITE, Prof Omijeh Bourdillion said the vision of 'Catch them Young' was to bridge the gap between creating jobs for the young ones and unemployment.
Bourdillion said: "When you look at the problem statement in our Nigeria university system today, we have a lot of first- and second-class holders without jobs. So, the question is how do we bridge the gap? How do we create jobs and entrepreneurs?
"So, what we are advocating is learn and earn. While you are undergoing a professional certification, develop skills so that at the point of your graduation from a university, you have both your degree and professional certification."